Clé De Peau Beauté Brightening Serum Review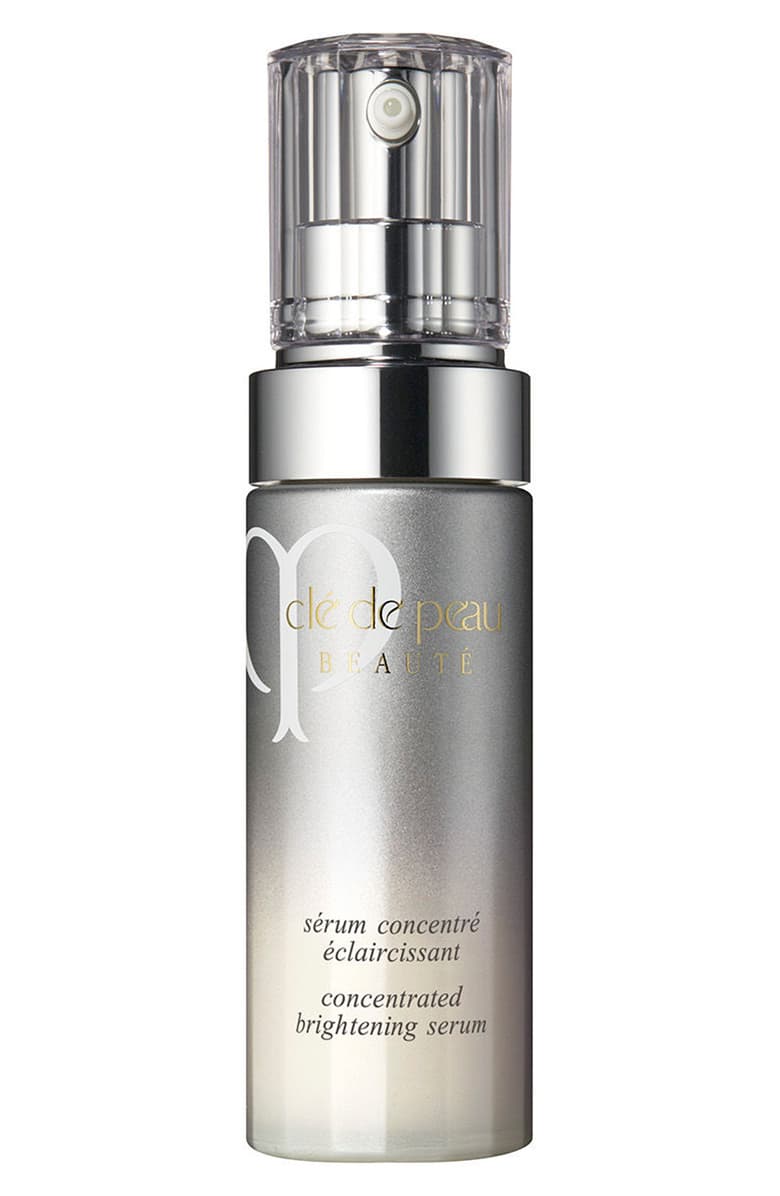 Hey friends! For those who are new to my blog, my name is Yoshiko Carter and I have been a fan of beauty, skin care, and cosmetics for as long as I can remember. Since my early teens I used to grab hold of any cosmetic product I could find in my mom's room and try it out secretly. In a way you can say that my obsessions probably stems from those days. I am not boasting when I tell you this but I have used hundreds or maybe even thousands of cosmetic products up till now. My curiosity is too strong to ignore any product that I come across. Plus, checking them out gives me a chance to tell my friends (I am talking about you of course) my opinions and whether they should use it or not. I care about your skin as much as I care about my own, so testing these products feels like a responsibility to me and I am more than happy to play my role in informing others about good or bad cosmetic product.
How I Came Across Cle De Peau Beaute Brightening Serum
Since the day I tried my first cosmetic product until the day when I bought my first youth serum, I had never even heard about them. I always used to believe that beauty products were just limited to creams, cleansers, scrubs, and masks. However, as time passed by I did more and more research. I even started reaching out to well known dermatologists every once in a while. Such was my concern with keeping my skin looking good at all times. The products that I had been regularly using back then were fine. They did the job they were advertised for. However, there was always a thought that kept on lingering my mind- I always wondered if there was a product that could give me even better results than the results that I was receiving with the current product back then. I couldn't find the answer to that question for quite a while. Because of that, my thoughts started to get more and more persistent with each passing day, so much so that, I started scouring cosmetic shops and online cosmetic stores.
There was even a point when I began to spend tons of money to buy skin care products just to see whether their result was better than my current products or not. This path of madness did nothing but put a dent in my bank account. It also left me scratching my head with confusion. Fortunately I came to my senses after a while. I had realized how big a mistake I had made. So, I continued using my regular every day products just like I used to. After a while however, I came to know about serums. Serums? I said to myself when I first read the world. It was a new word in my vocabulary especially when it came to skin care. So, I did some research online regarding serums for faces. Not only did it give me a clearer idea of what they are, it also tempted me to try them out. And just like always, I indeed tried it out. It was from a company whose name I cannot seem to remember for now. The serum felt different on the skin and it seemed like if I used it for a few days, it might bring good results. So, I did keep using it for a few more days to see what difference they would make to my skin.
The results were decent. My skin looked brighter and clearer. However, there were a few problems as well. I started feeling a burning sensation on my skin every once in a while. Plus, my skin was becoming more and more sensitive by the day. I was very concerned by this predicament. It led me to believe that the new serum that I was using was the source of that problem. So, I decided to stop using it to see whether I was right or not. Lo and behold, after a week or so, my skin was back to normal. The burning sensation went away and the sensitivity was gone as well. I decided that I would never use Serums anymore. Listening to me rant and ramble about my newfound hatred of serums, my friend told me about a serum. She told me that I would reconsider my words about it if I used it even for a week. I wasn't so sure on taking up her offer at first. However, being the persistent person that my friend is, I finally gave the serum a try. This was from a company known as Cle De Peau Beaute.  A name that impressive always deserves a chance in my eyes. I bought it from an online shop in Singapore. And so I did indeed gave the much recommended cream a try for a week or so. What were my first impressions you ask? Well, keep on reading.
My First Impressions
Let us start with the packaging of this serum first as it was the first thing to catch my and every other customer's eye. To say that the bottle in which the serum is stored is fascinating would be an understatement. The jar or bottle has a golden pearl like appearance. It looks quite luxurious. So much so that it may lead you to think that the serum is quite expensive. In truth however, it is not that expensive. In all fairness, the product is easily affordable and its price is more than justified, particularly when you see the serum's benefits for the skins and the first rate ingredients used in it.
This concentrated brightening serum by Cle de Peau Beaute is quite impressive due to its immediate effects. Within three days of its use, I noticed instant clarity in my skin. I also observed a radiant glow that made my skin look as healthy as ever. The texture of Cle de Peau Beaute serum is quite silky and lightweight, which means that it does not take too much time to absorb inside the skin. Because of this, the beneficial ingredients present inside the serum deliver their potent benefits to brighten firm up, and moisturize the skin like few other products can. My skin appeared lighter and youthful. More importantly, there weren't any side effects, something that I was happy about the most.
You would greatly benefit from this serum if you are looking to get rid of sunspots and dark spots. It lightens those areas making the spots virtually invisible. For the reasonable price I bought this serum for, it proved to be more than a bargain. It delivered what it advertised, and then some.
How Beneficial Is this Serum
The intense and new formula of this silky and precious serum helps to reveal enhanced radiance, clarity, and translucency by guaranteeing a smooth process of skin turnover. Mentioned below are some of the benefits that I noticed with Cle De Peau Beaute brightening serum:
It Retextures the Skin
The precious platinum gold pearl and silk elements along with the illuminating complex EX offer help in retexturing and moisturizing the skin. They also decrease the appearance of the damage that occurs due to environmental stress

Super Bio Hyaluronic Acid along with L Serine are helpful for delivering moisture provide a supple and soft look by reducing roughness.
Provides Excellent Clarity
Tranexamic Acid and 4MSK help to target the presence of prominent dark spot surfaces for increased brightness

Artmesia Extract, Vitamin C ethyl and spot defense complex reduce spots and reveal exquisite clarity of your skin.
Increased Vibrancy
The fragrance of this brightening serum is quite pleasurable and has an aroma like orchid and natural rose

The peony root extract is a popular ingredient of this serum which increases the skin surface's radiance by tenfold

Vitamin E derivative and Skin extract reveal an excellent rosy looking glow in your skin.
The Skin Turnover Process is Smoother than Ever
Yeast extract and citrus unshiu peel extract reveal a clear and exquisite brightness in the skin by ensuring a smooth turnover of the skin for reducing any dark spots that might be present on its surface.

The silky texture of this serum has a divinely soft feel on the skin.
Skin's Surface Becomes Visibly Firmer
There is Uncaria Gambir extract in this serum which is responsible for youthful looks of the skin.

Chai hu extract and mangosteen extract and smoothen the wrinkles responsible for causing skin shadows while also making sure that your skin gets a firm look.
Translucency
Olive lead extract, black tea extract, and raspberry leaf extract help in the reduction of visible cloudiness and ensure clear tones for exquisite translucency.
Should You Buy It?
What are you waiting for? With a barrage of excellent ingredients, the Cle De Peau Beaute Brightening Serum is a must have for everyone who loves taking care of their skin. You will look years younger than you are. Plus the price is quite reasonable, which is never a bad thing for a product as good as this one.  
Summary
Reviewer
Review Date
Reviewed Item
Cle De Peau Beaute Brightening Serum
Author Rating